People don't buy what you do. They buy why you do it.
- SIMON SINEK
Why do you want to coach other entrepreneurs? Why do you want to share your recipes with the world? Why are you so passionate about fitness?

And how are you going to tell your audience?

Platforms like Instagram and Facebook have made it easier than ever to have these conversations and introduce yourself to the world. But it's not enough to type away behind a computer screen and take selfies with your cell phone.

They want to know the real you: who you are, what you do and what you stand for. They want to know the WHY of what you do.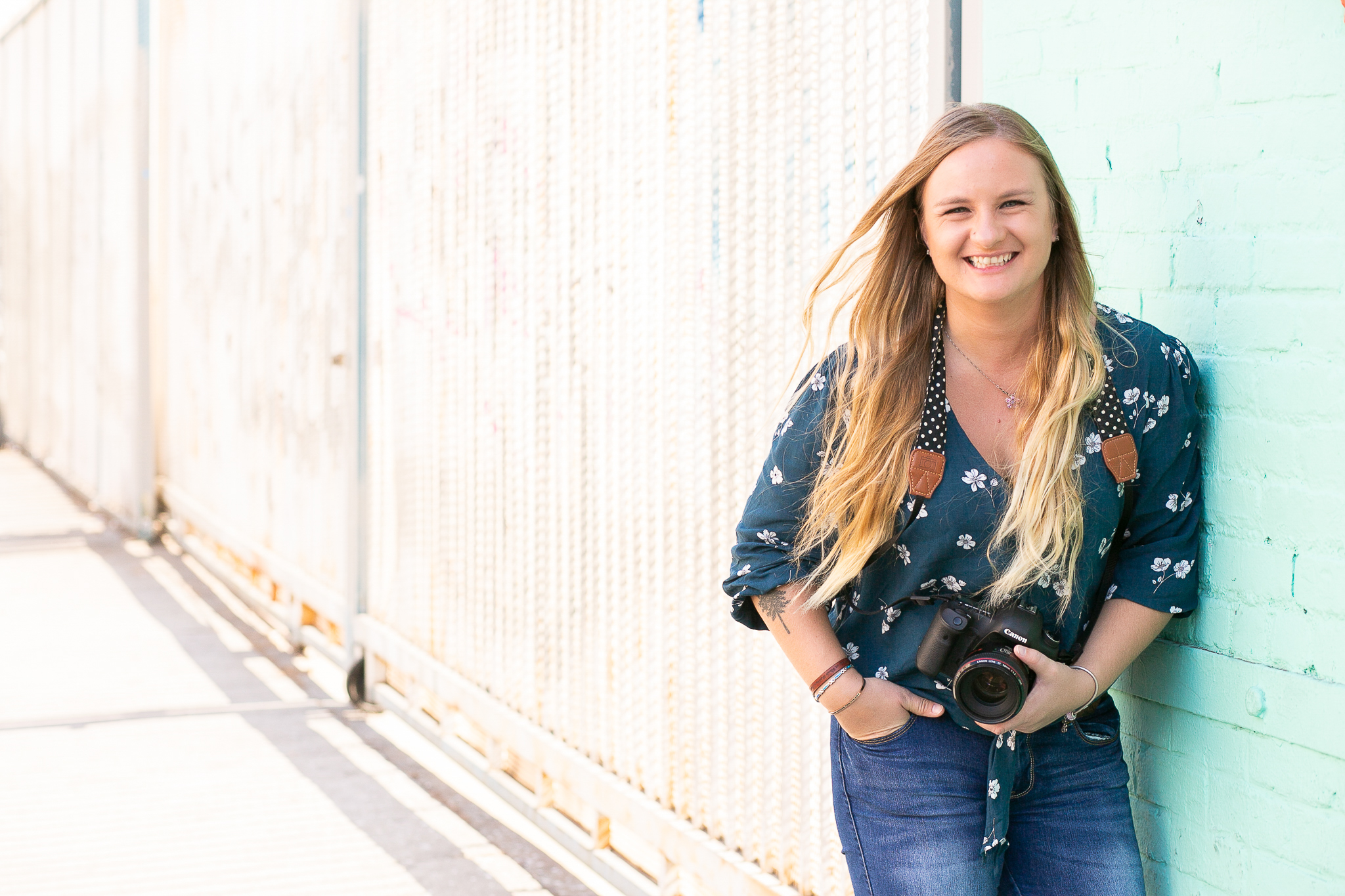 Your audience wants to connect and know the authentic you.
The parent part of you. The spouse part of you. The traveler part of you. The coffee-loving, avid-journaling, yogi, hiking, antique-seeking, windows-down-with-your-hair-blowing parts of you.

And how those all make your brand the one that stands out to them.

What they don't want is the 1990-tye-dye-background-school-picture-headshot version of you.

But here's the thing.
IT TAKES FOREVER to come up with and create content to effectively tell your story.
You need a steady stream of content to connect with your audience, but you don't have time to create it. You want to be with your family, traveling, drinking coffee and journaling without your phone.

So let me, a white glove photographer and professional storyteller, create the content for you.
I've been photographing people in love for years and now I want to photograph people in love with what they do.

I want to get to know you and the whys of your business and I want to turn those whys into incredible images that will leave your audience unwilling to buy from anyone else but you.

Feel uncomfortable with a camera in your face? No problem...

I have a way to make my clients comfortable in their photo sessions so we can get those genuine, un-staged moments that will show the world who you are.
Personal brand photography is the future of your brand and is also the future of mine.
I only service a handful of clients a year to fully immerse myself in the ins and outs of their business, because your business is my business. This saves you the time and struggle of finding a reliable photographer who understands your exact needs.
Together, we will work on nailing down your stories. I will capture a suite of crafted images for you that will keep your online presence rolling throughout the year.
365 days worth of social media content at your fingertips.
Spots are limited.
If you're an entrepreneur or influencer who…
-> Wants to create an impact
-> Loves seeing clients rise to the top
-> Treats your audience as a family, not a commodity

& loves to live their best life...

I'd love to work with you.